S P I N D L E is a cutting garden full of British flowers.
Spindle Flowers is near Bridport in rural West Dorset. We grow flowers and foliage to sell wholesale as well as doing fabulous flowers for events. We specialise in large, wild and unusual flowering shrubs, foliage, and perennial flowers.
Our focus
Our focus is on providing you with wonderful British grown flowers and foliage. If you are planning a special event, we can provide your flowers. If you are a florist, we can offer sculptural shapes, scents and texture. Either way, our material offers quality and something different. The plants we grow are either native, or suited to growing outdoors in our cool and rainy climate. We do not grow in heated greenhouses. Sustainability is a key principle. We try to supply locally wherever we can. We work collaboratively with other flower producers. Our membership of Flowers from the Farm is an important part of who we are.
What we can offer
Zanna is an experienced florist. She can offer advice about what will suit your particular requirements or brief. She knows how different stems perform in the vase. Delivery in good time, of well-conditioned, premium quality stems is our absolute priority. We can help you achieve your vision of amazing flowers. What we are about is beautiful colour, scent, shape freshness, scale and variety. Ultimately it's something special, garden-y, and tailored to you.
See what is in season
Click on our spring, summer, autumn & winter pages to see what's in season. Feel free to contact Zanna to discuss your specific requirements. You can also click below to find out more about our story.
Christmas 2021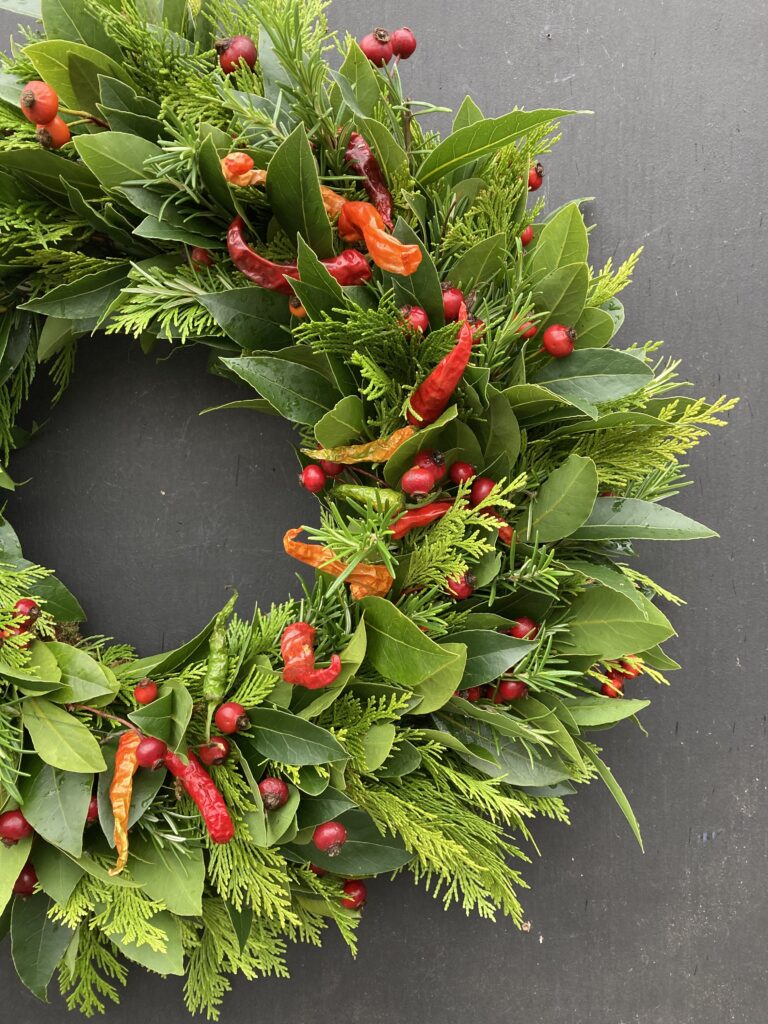 Recently featured in the December 2021 issue of Countryside Magazine (images to follow) as well as the RHS Magazine July 2020
Zanna is one of four growers from Flowers from the Farm featured in the July 2020 issue of 'The Garden' which is the Royal Horticultural Society's monthly magazine available only for members. Here are a few selected images: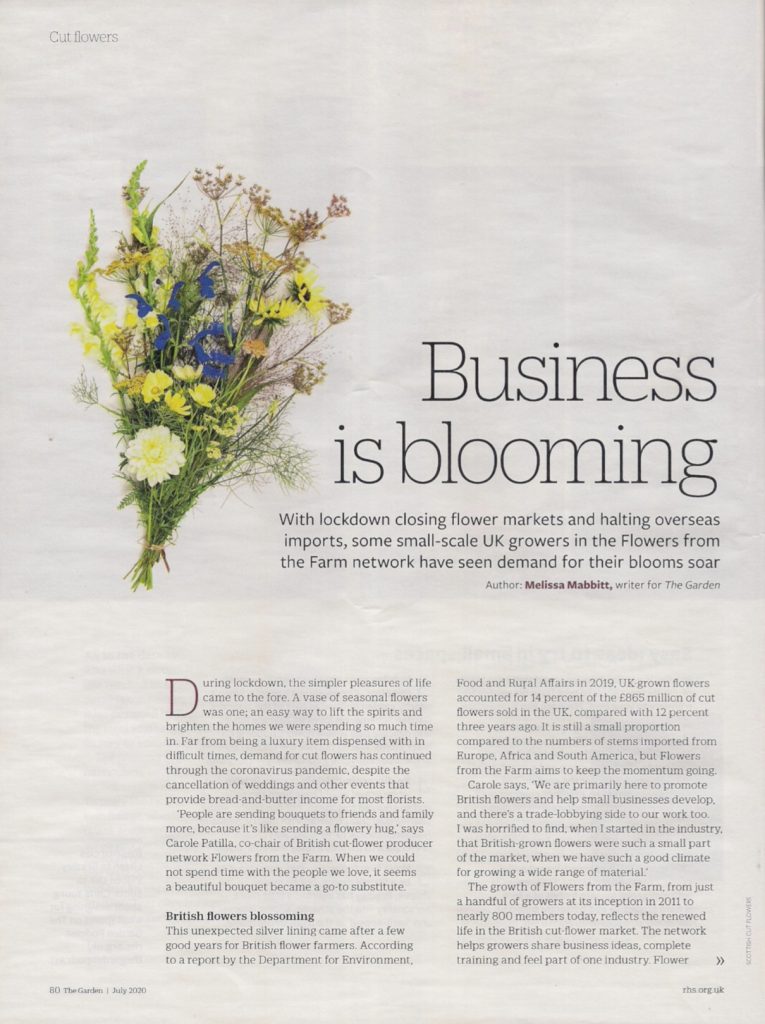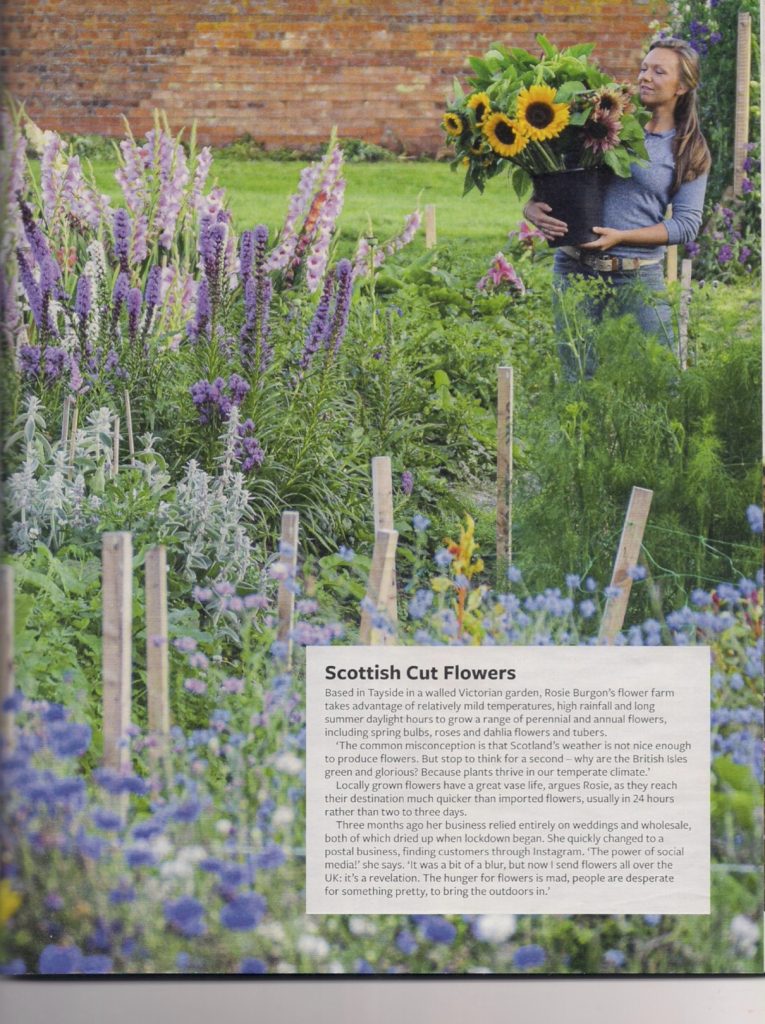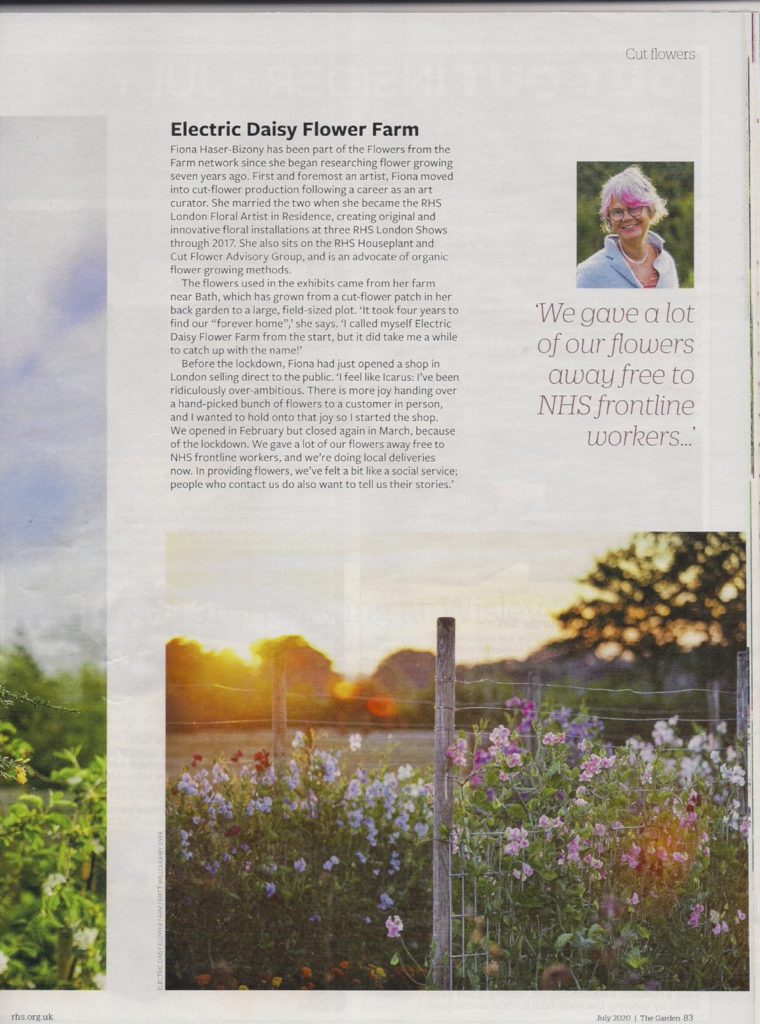 Zanna has made an enthusiastic 10 minute video for Flowers from the Farm about growing foliage! Screen shot below, but click on the link here to see.