We did it! Well, our supporters did!
Visit our 'Flower Barn' Crowdfunding page.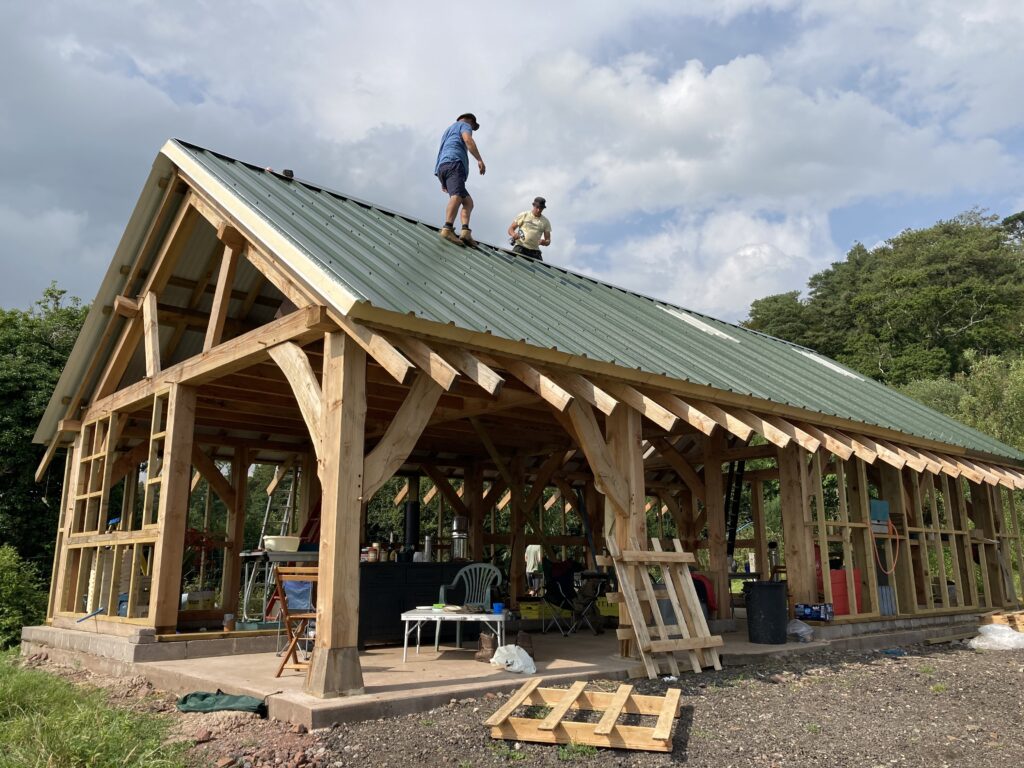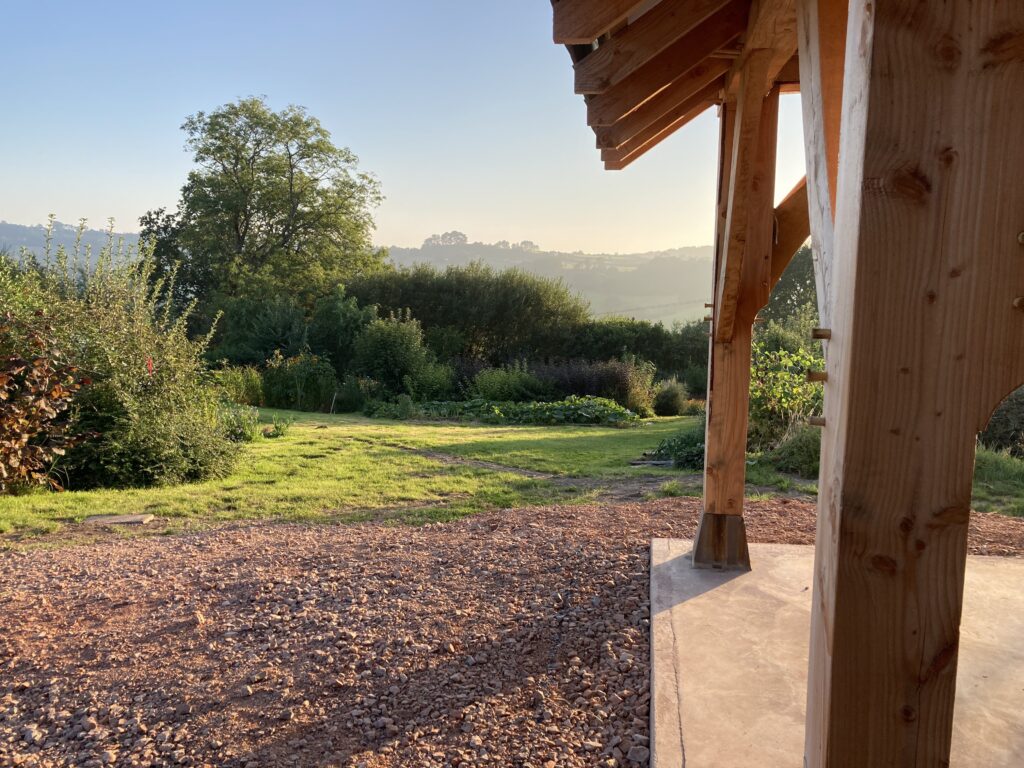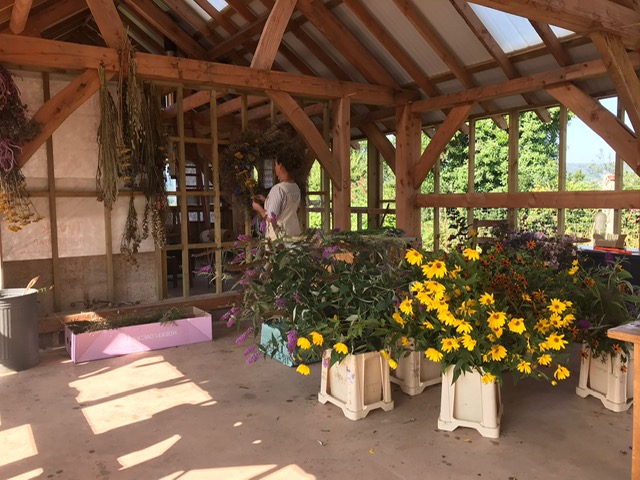 We have a barn!
We are lucky enough to have a barn! It still has no doors, windows or walls, but that's something for next year. We are putting in hemp-lime (aka hempcrete) insulated walls, which will involve a concrete mixer, many hands and a big mess. Our expert teacher has agreed to open up the first few days to outside course participants. If this is of interest to you, please get in touch with us by email.
Courses
Foliage-growing for flower growers – professionals and enthusiastic amateurs welcome. The next courses will run in October 2023. Please see the courses page for more info.
We will cover the kinds of foliage florists want, what plants to grow & how to grow it, maintenance and pruning, some propagating techniques, conditioning, pricing, presenting foliage for sale, weed control and ground cover planting, optimum spacing for harvesting, and demo on using foliage to take the lead role in floral arrangement.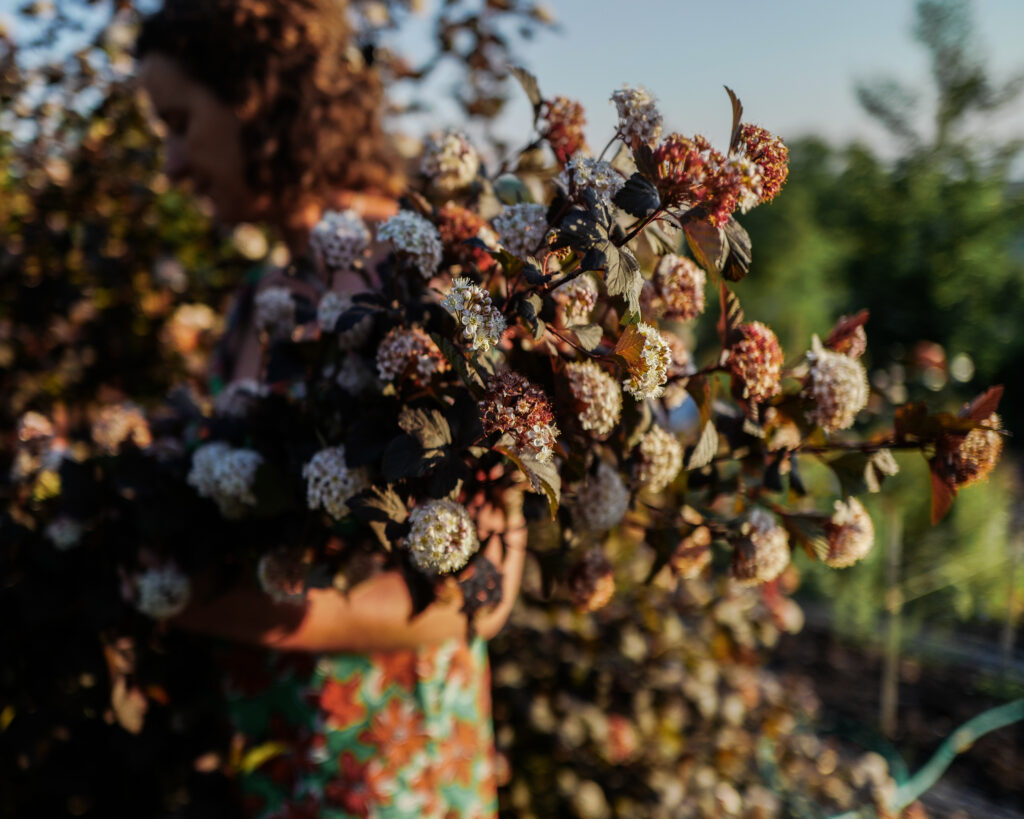 What will the barn be used for?
The barn is already allowing us to take our cutting-edge eco business to the next level. We are able to process our stems much more efficiently so that they maintain their beauty and freshness, out of the wind and the rain and the sun.
But more than that, for us the barn IS, frankly, amazing!
When we put in the bathroom and the office, it will allow us to have proper facilities on the field for the first time in 10 years. But already it's somewhere for our volunteers to sit down and have lunch. It's the heart of the place and a space for the family to relax in. It has massively increased our capacity for supplying gorgeous, fresh, wholesale flowers and foliage. It's already a place for doing wonderful floristry events and weddings. Last but not least, it's a beautiful venue for running small-group courses in eco-floristry and foliage growing.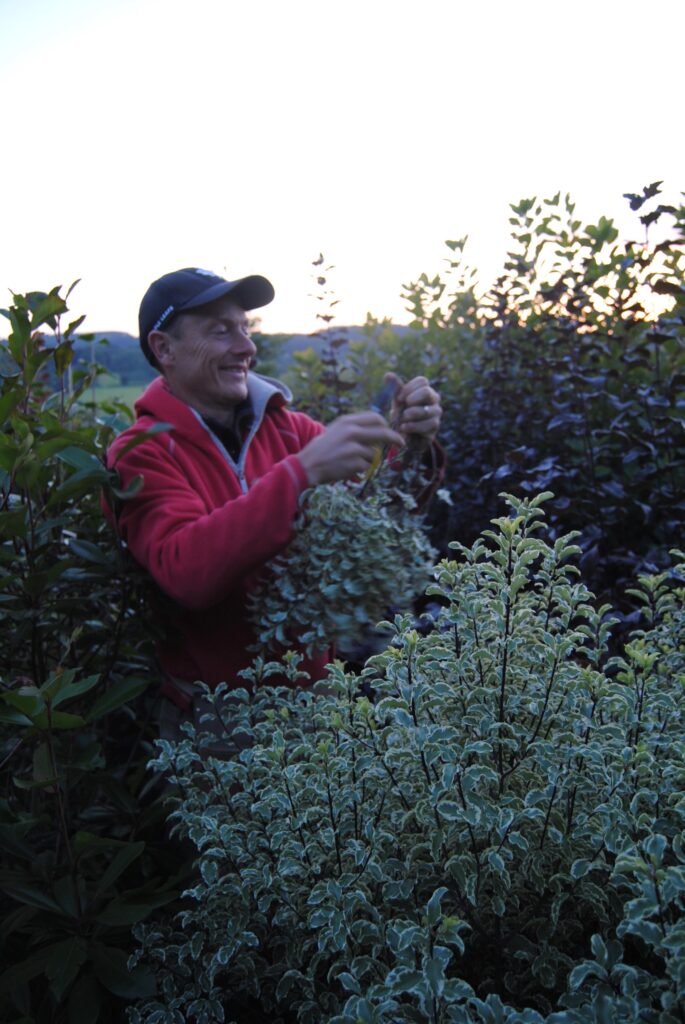 Our philosophy
One of the greatest gifts we can offer is to share the knowledge we have gathered. We can teach people how to work with British flowers in their floristry. We also want to enable and empower other growers within the British Flowers community to grow and sell amazing foliage. This is all part of the sustainable flowers movement.
Why timber frame?
high quality and sustainable material.
locally sourced materials and labour.
high level of thermal insulation.
the lowest CO2 cost of any commercial building.
easy and fast construction.
energy efficient.
cost-effective.
The party!
We had a wonderful launch party on the 4th September 2021. There are some pictures below, as well as a link to the 5 minute edit of Jonny's Thank You speech! https://www.youtube.com/watch?v=T7zXqN51Xdg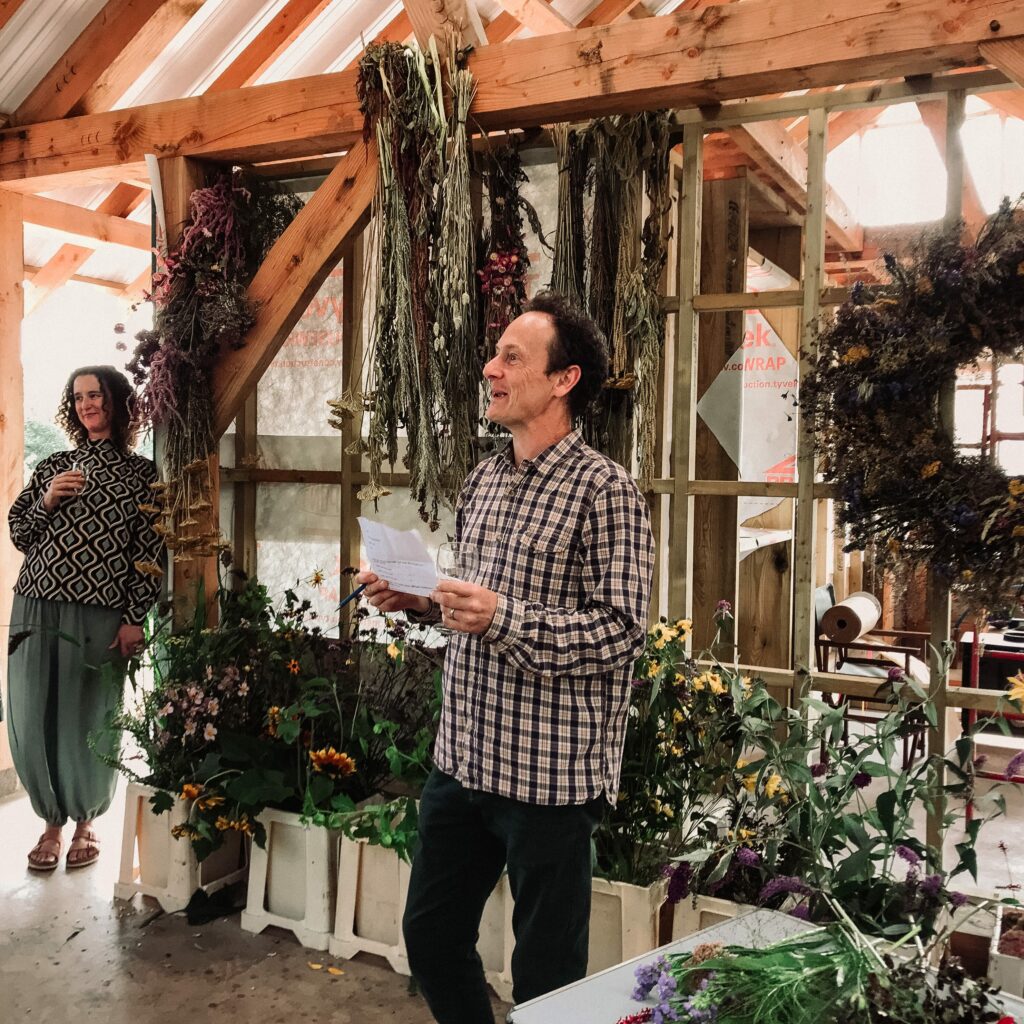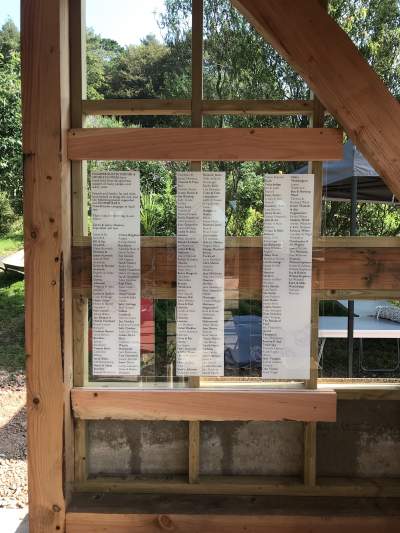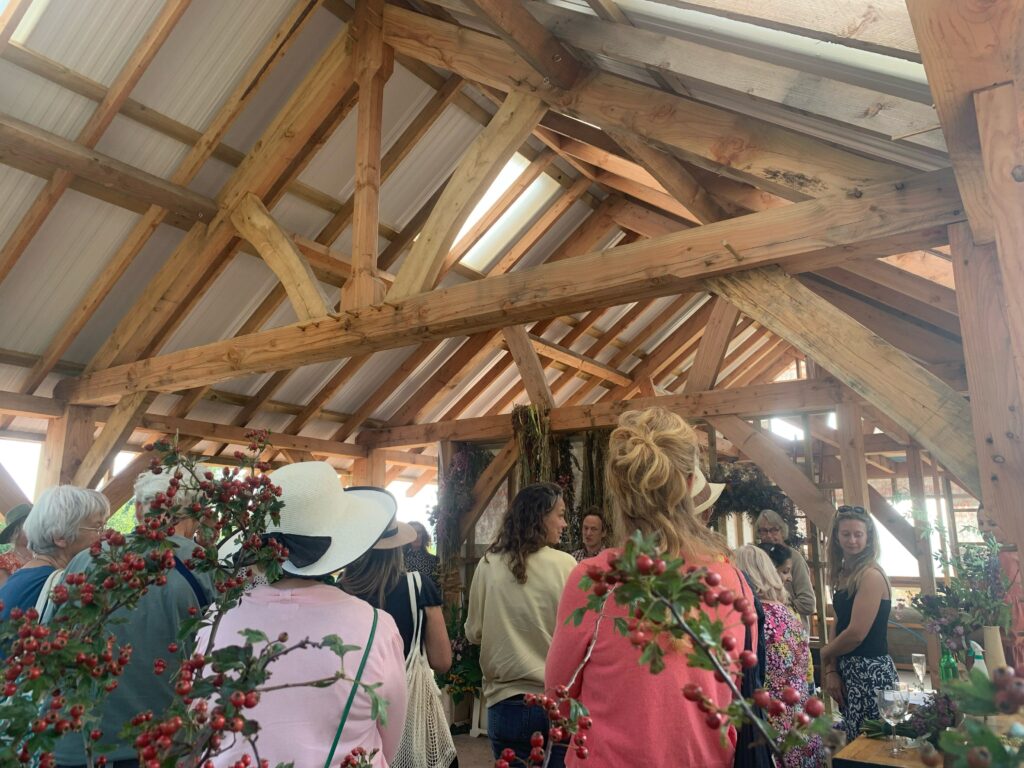 More dates for the diary – workshops 2023
Wreath-making & garland-making workshops at Wernog Wood in North Wales
December 9th 2023
Wreath-making in the morning, garland-making in the afternoon. Stay for either or both (delicious lunch included)!
On this course you'll work with completely natural, locally sourced materials to create gorgeous, scented, luscious foliage-based decorations for your home over the festive season. You'll pick up tips on how to create low-cost, eco-friendly floral designs for the table, over the fireplace and on the front door. Dried material, rose hips, feathers, conifer, all the tricks of the trade for making decorations that will last ages and look amazing. It's a wonderful way to prepare for Christmas.