We did it! Well, our supporters did!
Visit our 'Flower Barn' Crowdfunding page.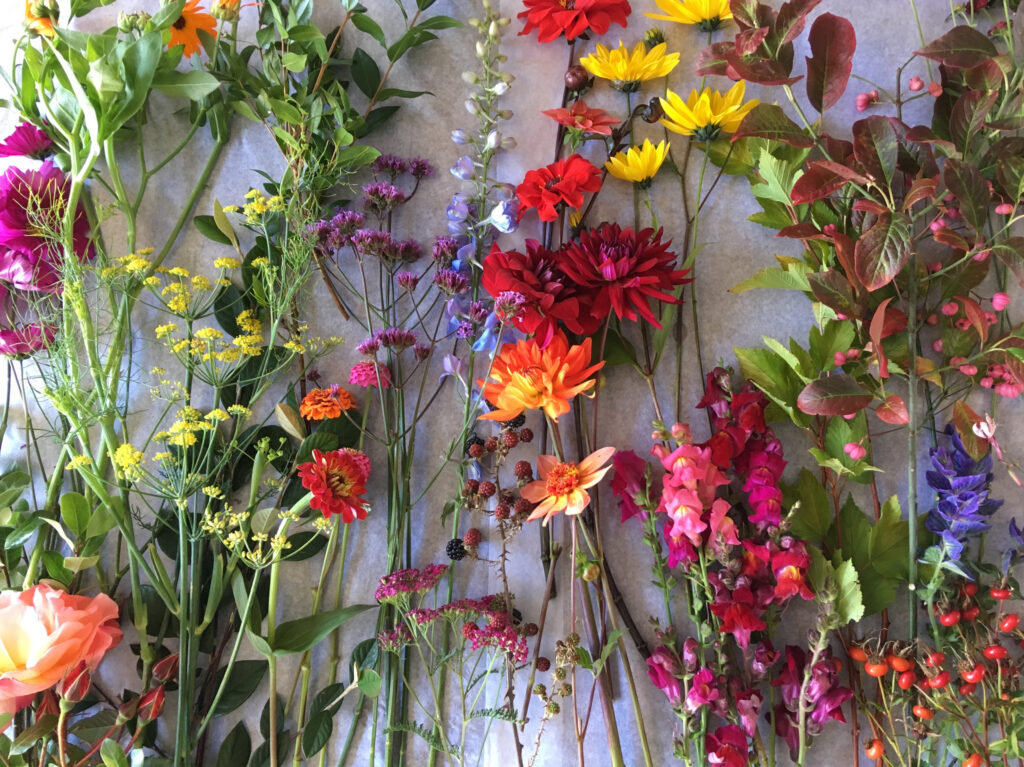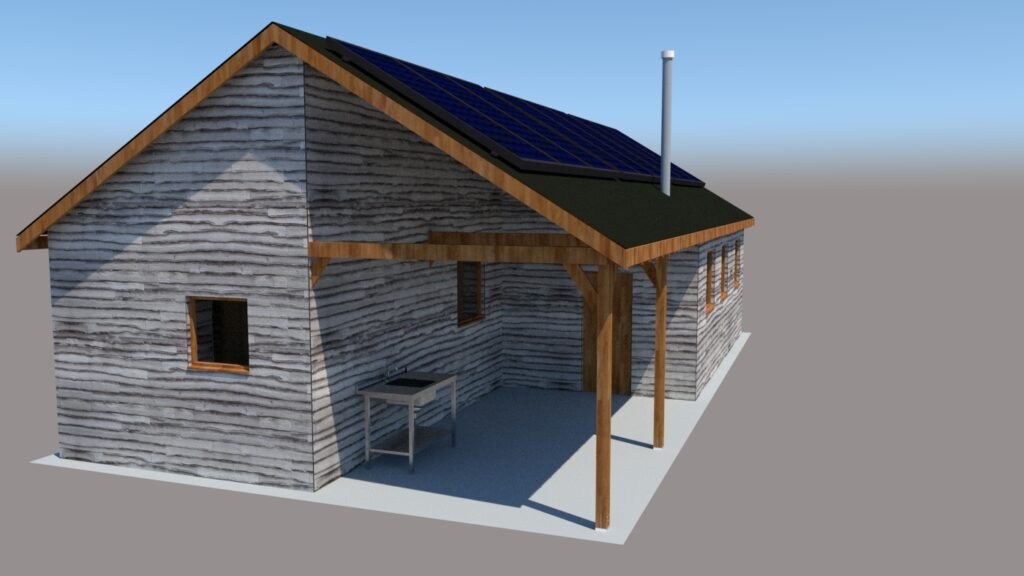 Will you help us to build our flower barn and share in our new, exciting adventure?
We are lucky enough to have 1.5 acres of beautiful flower farm in West Dorset. A few months ago we finally got Planning permission to build a timber-frame flower barn. As many of you will know, our Planning permission journey has been a marathon. However, after years of effort, time and money, we have got there.
Crowdfunding
So next week we will begin our very exciting Crowdfunding campaign. We are looking for financial backing in the form of small (and large) amounts, from our many supporters. We hope to raise £40,000 and build the barn this summer.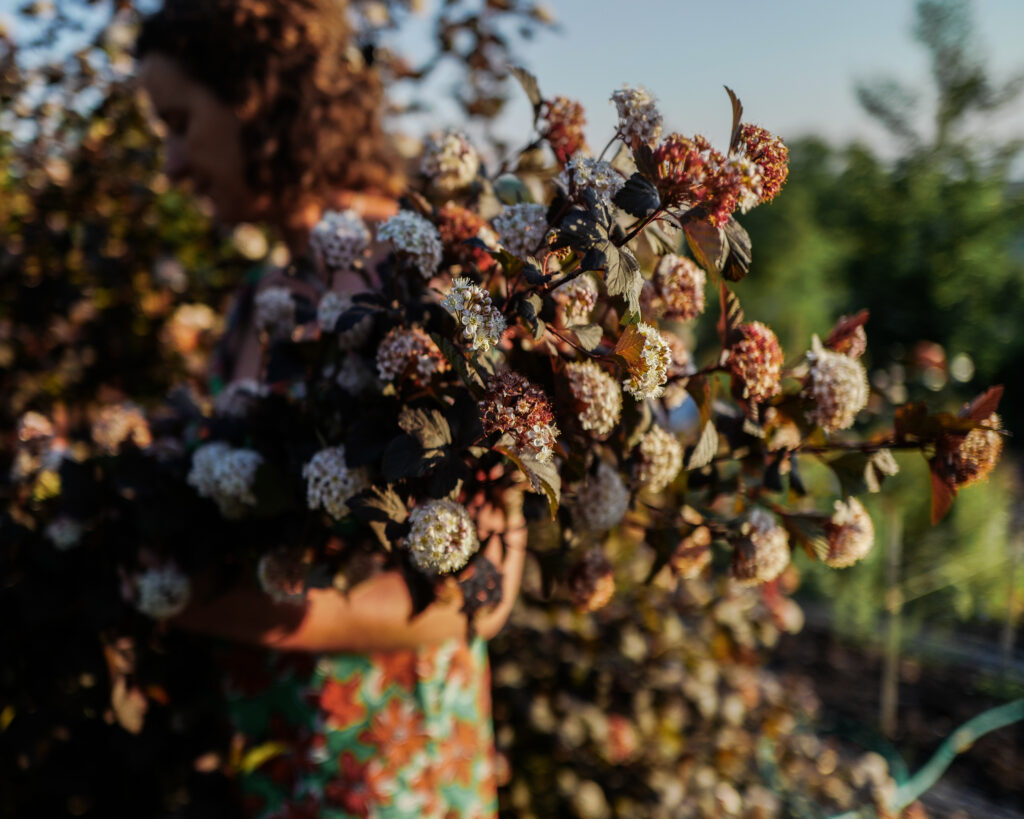 What will the barn be used for?
The barn will allow us to take our cutting-edge eco business to the next level. We will be able to process our stems much more efficiently so that they maintain their beauty and freshness, out of the wind and the rain and the sun.
But more than that, for us the barn will be, frankly, amazing!
It will allow us to have proper facilities on the field for the first time in 8 years. It'll be somewhere for our volunteers to sit down and have lunch. It'll be the heart of the place and a space for the family to relax in. It will massively increase our capacity for supplying gorgeous, fresh, wholesale flowers and foliage. It will be a place for doing wonderful floristry events and weddings. Last but not least, it'll be somewhere to somewhere to run small-group courses in eco-floristry and foliage growing.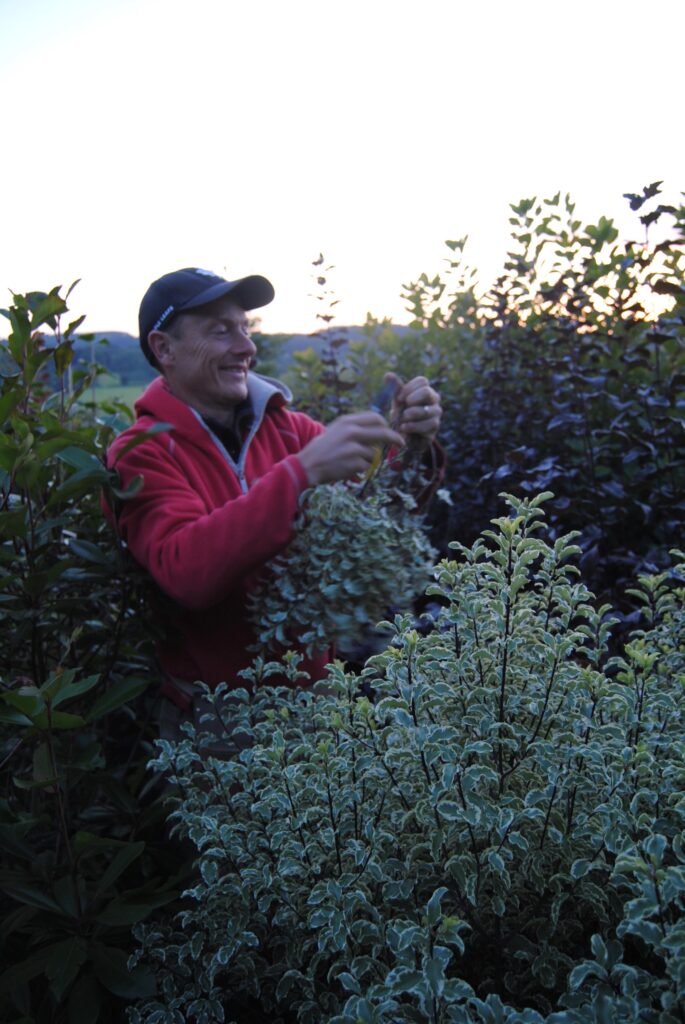 Our philosophy
One of the greatest gifts we can offer is to share the knowledge we have gathered. We can teach people how to work with British flowers in their floristry. We also want to enable and empower other growers within the British Flowers community to grow amazing foliage. This is all part of the sustainable flowers movement.
Why timber frame?
high quality and sustainable material.
locally sourced materials and labour.
high level of thermal insulation.
the lowest CO2 cost of any commercial building.
easy and fast construction.
energy efficient.
cost-effective.
What will it all cost? (you could identify a part of the build that you would like to fund)
£5,000 – ground works & the foundations.
£15,000 – raising the timber frame.
£4,000 – walls & doors.
£6,000 – roof.
£2,000 – windows.
£2,500 – putting in a wooden floor.
£2,000 – plumbing & electricity (installing our solar off-grid system onto the roof of the barn).
£2,500 – facilities (toilets, hot shower, kitchen).
£600 – radiators.
£200 – barn owl box.*
£50 – bat box.*
£150 – 3 x swallow cups @ £50 each.*
* We are very happy that these are a planning stipulation.
Total: £40,000
What else?
We are asking you to pledge your support to us today. Please do email us ASAP if you are up for helping us get the ball rolling. But you're not just going to get that warm, giving feeling. There are all sorts of rewards, including having your name engraved on the timbers of the barn. 10 lucky super-backers will get an overnight glamping stay for 2 in the orchard. There will be tours of the flower field and lovely bouquets of flowers to say thanks.
A party!
We're going to have a launch party! The first 60 people to pledge £50 or over will receive a personal invitation to our launch party this summer.
A date for the calendar
Watch this space for a link to our Crowdfunding campaign, which goes live at 7pm on the 19th March!
You can sign up for the Spindle Flowers newsletter here.