2022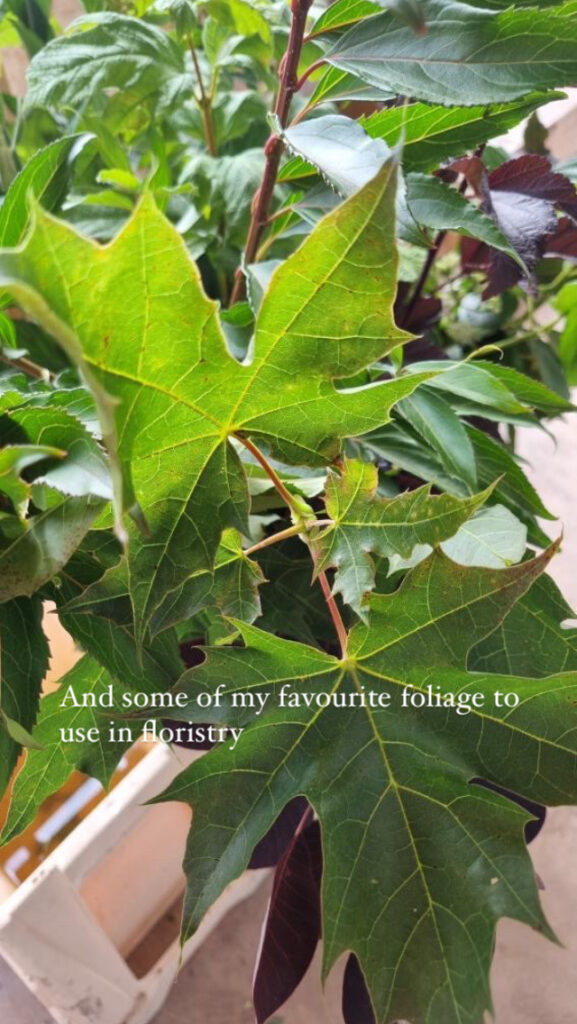 Foliage growing
For a while now Zanna has been offering full day or half day one-to-one consultations and 90 minute Zoom consultations. However, the foliage growing courses are now up and running. Please contact Zanna to find out more. Dates for 2022 below:
Growing foliage for floristry:
£95 for a half day from 9.30 – 1.30. The course will cover the kinds of foliage florists want, what plants to grow & how to grow them, maintenance and pruning, some propagating techniques, conditioning, pricing, presenting foliage for sale, weed control and ground cover planting, optimum spacing for harvesting, and demo on using foliage to take the lead role in floral arrangement.
Here are a couple of lovely testimonials from previous course participants:
'I just wanted to say thank you so much for Saturday's foliage course. I had such a lovely morning and have learnt so much from you. It was great to meet you and see your amazing field… it was so helpful to see what you have done and how you've planted out your space. You were so generous with your knowledge and i'm very grateful for all the advice you gave and also for the plant lists, which add to my never ending shopping list!' Helen, Home Hill Flowers 2021
'I thoroughly enjoyed meeting you and learning more about the foliage aspect of farming. Such an amazing location and beautiful barn. I came away really excited about the future of growing more foliage and feel your course covered many of the questions that I had. The handouts are proving most useful albeit my shopping list is getting longer!' Marney, Chetterwood Flowers 2021
We are also now taking bookings for floristry & wreath-making courses.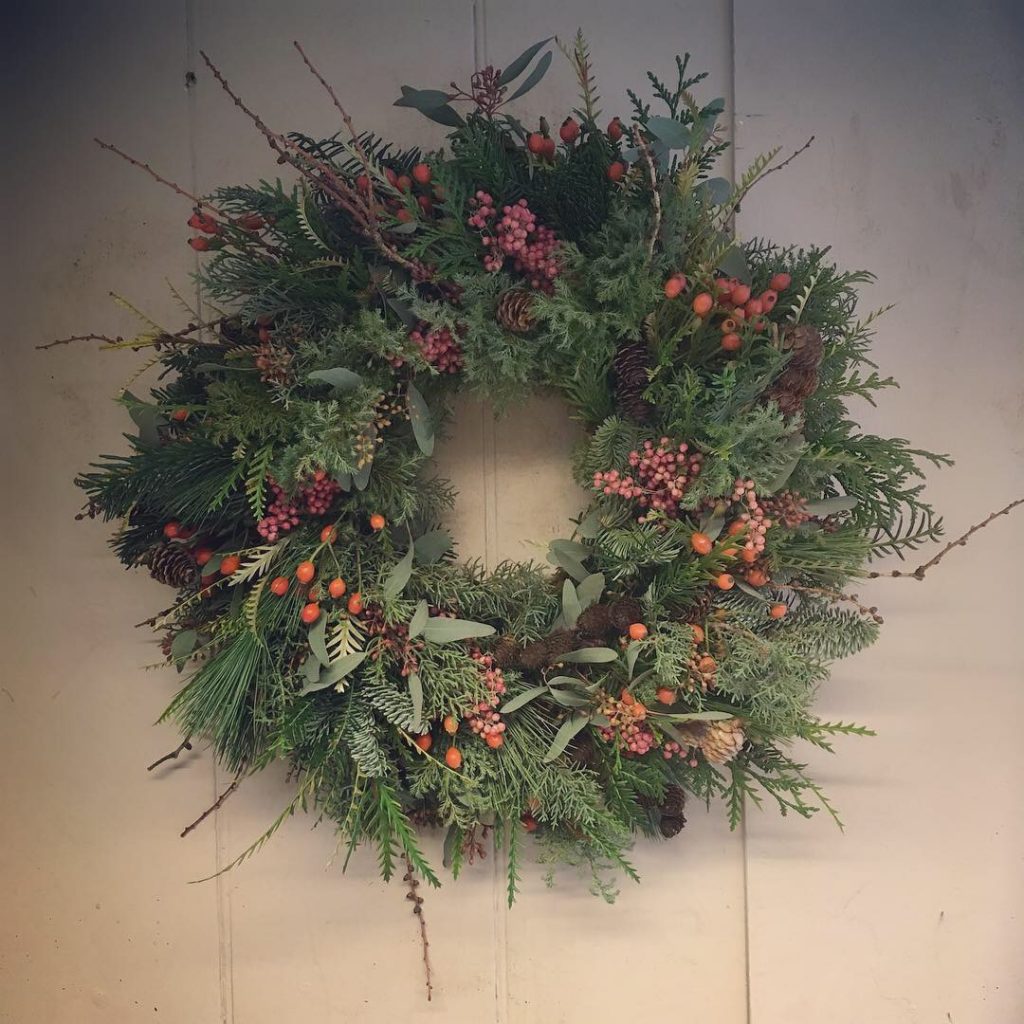 Table centres course at Wernog Wood in North Wales
25th June – all day
£90 (including £30 of fresh flowers)
If you would like to join us, we will make table centre arrangements for a special event using freshly cut and locally sourced flowers with additional wild flowers & foliage that you have gathered from a walk around their woodland. The walk will be followed by a demonstration in the workshop, of how to make a variety of table centre arrangements, including a hanging arrangement for a special event. You will use your own favourite vase as well as fully biodegradable natural materials (maybe a bit of fishing line) moss & string to get creative, making the most of scent, colour, texture & form. At the end of the day you'll go home with something beautiful, natural, creative and totally unique to you. It is the subtlety of the seed heads, tiny flowers & colours of the seasonal British flora that inspire the end result…
Christmas wreath making – Please contact Zanna to book.
December 10th
December 13th
December 17th
£45 for a morning from 10am – 1pm. All materials provided: tea & coffee, gorgeous foliage & flowers, seed-heads, berries, feathers, gorgeousness from the hedgerows. Wrap up warm!
Please contact Zanna to find out more.